The air cargo industry is constantly changing, from the merchant to the customer, from the carriers to the airports. Big players that were dominant a decade ago have all but disappeared. This blog will explore how newer air cargo companies are succeeding in this dynamic game and how a new generation of entrepreneurs is leveraging vast technological changes in order to innovate in an industry with few untapped opportunities left.
Cargo airline industry
The cargo airline industry is responsible for the transport of goods via aircraft. This can include both freight and passenger airlines. The industry has seen a lot of growth in recent years, thanks to the rise in global trade.
However, the air cargo industry is now facing some challenges. One of the biggest is the increasing popularity of e-commerce. This has led to a fall in demand for traditional air cargo services. At the same time, new startups are entering the market with innovative digital solutions that are shaking up the status quo.
There is a wide variety of passageways for ships. Depending on the needs of their clientele, air freight companies offer a variety of services. Most packages and letters are sent through the following routes:
Integrated Express Carriers – These transportation companies work within an extremely constrained window of opportunity. Door-to-door service is provided via a huge fleet of scheduled aircraft, vehicles, and couriers that are operated by the company. Documents and small goods are often delivered the following business day or with a deferred time-definite delivery option by integrated express carriers.
All Cargo Freighter Airlines – A transport company that often travels from one major airport to another using scheduled flights aboard wide-body and/or containerized cargo aircraft.
Commercial Passenger Airlines – Cargo is transported from one airport to another by scheduled passenger flights using the space in the bellies of the aircraft. The extent and capacity of the air cargo services offered by passenger airlines are highly variable, both in terms of the airlines themselves and the types of aircraft at their disposal.
Freight Forwarders – An intermediary that determines the most efficient mode of transportation for a shipment of goods, generally by taking individual shipments from shippers and combining them into larger loads using containerization. After that, these loads are handed off to a passenger airline or a non-integrated carrier so that they can be delivered to a subsidiary or agency located at the target airport. During the past few years, they have been expanding the scope of their freight forwarding operations to include an increasing number of shipments of heavy freight and bulk shipments.
Regional Air Cargo Carriers – In most cases, these carriers operate in support of a bigger integrated express cargo operator and provide service between market stations and cargo markets that are either smaller or more remote. It is common practice for feeder flights to convey goods from a secondary market, where it is then transferred to an awaiting cargo jet on its way to the carrier's hub. There is also the possibility of regional feeder aircraft flying directly to a hub.
Consolidators – A business that combines multiple shipments into one in order to send them to the same location. When shipments are combined, the cost can be lowered, which results in overall savings that can be distributed among all parties involved in the shipping chain. Typically, domestic cargo will be unloaded at the airport of destination, and then the consignee will either pick them up or have them transported to them by vehicle.
So, what exactly are these digital disruptors doing differently?
In a nutshell, they are using technology to streamline the air cargo process, making it more efficient and easier to track shipments. This gives them a competitive edge over traditional players in the market.
Airlines disrupting the air cargo industry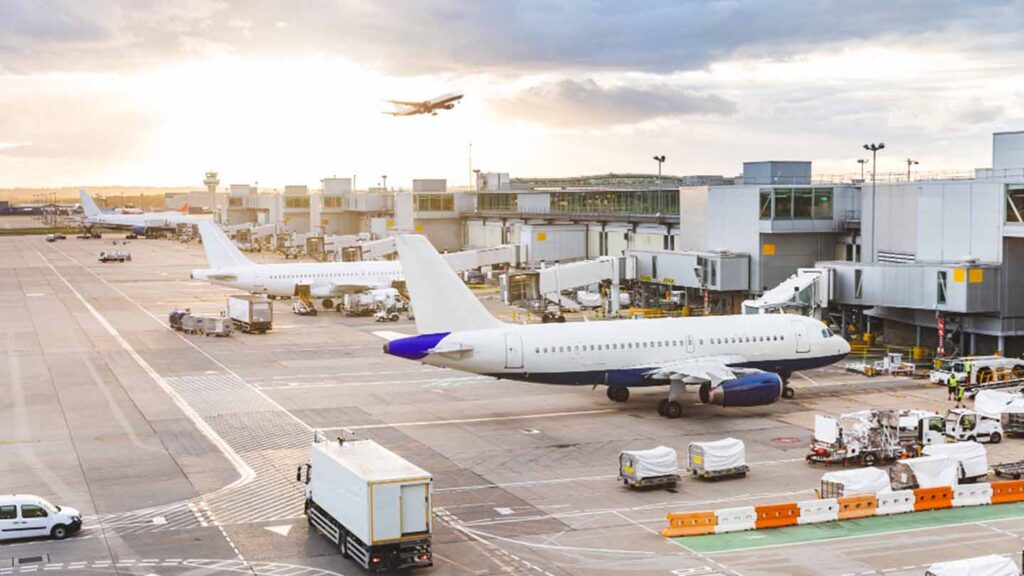 Airlines disrupting the air cargo industry are changing how freight is moved worldwide. They are using digital technology to make the process more efficient and to provide a better customer experience.
The traditional air cargo industry has been slow to embrace change and lags behind other industries in digital transformation. However, this is starting to change as airlines begin to invest in new technology and processes.
One of the key ways that airlines are disrupting the air cargo industry is through the use of digital tracking and tracing systems. These systems allow for real-time tracking of shipments, meaning that shippers can see exactly where their goods are at any given time. This provides greater transparency and helps to improve efficiency.
Another way that airlines are disrupting the air cargo industry is by offering more flexible pricing models. This includes things like dynamic pricing, which can help to meet customer demand more effectively. Airlines are also beginning to offer subscription-based models, which can provide significant savings for regular shippers.
By doing this, they hope to win over customers who have been dissatisfied with the traditional air cargo experience.
Well, for starters, they're relying heavily on data and analytics to make decisions about their business. They're also using technology to automate processes and improve efficiencies. And perhaps most importantly, they're focused on the customer experience and making sure that their customers are happy with the service they're receiving.
These are just some of the ways that these digital players are changing the game in the air cargo industry.
Airports as major players in cargo and freight forwarding
Over the past few years, there has been a major shift in how air cargo is being moved around the world. In the past, most air cargo was moved through traditional freight forwarders who operated their own fleets of aircraft. However, this model is no longer as efficient or cost-effective as it once was.
Today, more and more air cargo is being moved by airports themselves. Airport operators have started to see the potential of cargo and freight forwarding as a major source of revenue. They offer a much more efficient and cost-effective service to their customers.
Airports are also able to offer a wider range of services to their customers than traditional freight forwarders. These services include customs clearance, warehousing, and distribution. By offering these additional services, airports are able to provide a one-stop-shop solution for their customers' air cargo needs.
The benefits of using airports as your major source of air cargo are clear. They are able to provide a more efficient and cost-effective service while also offering a wide range of additional services.