The constant technological progress in aviation technology over the past century has allowed modern aircraft to carry large loads in a single trip.
Almost anything, from apparel and toys to gadgets and more, may be shipped via air freight cargo nowadays. And the development of advanced tracking technologies has greatly widened the availability of shipping by allowing the continuous monitoring of packages in transit.
It's no exaggeration to say that air cargo transport is crucial to international commerce. Air freight is an efficient means of transporting high-value items over long distances in a short amount of time. And this brings substantial strategic benefits for businesses.
What is International Air Freight?
International Shipping occurs when a company tries to enter the international market with its products. That being said, there are a lot of regulations that are imposed on them just for the sake of safety.
There are two types of freight that can be transported via air, general and special.
General cargo: High-value items such as electronics, jewelry, and medications are included in the list of general cargo. It is the most cost-effective way to transport valuable and fragile items, even though air shipping costs more than sea shipping.
Special cargo: Special cargo is the cargo for delivering items that must be transported under strictly controlled atmospheric conditions., such as hazardous goods or live animals.
This article will give a brief rundown into what you can and cannot ship internationally, as well as cover shipping costs and various ways to ship anything worldwide.
What are the limitations to international air freight?
There are a few things you need to take into consideration when shipping via air freight.
The first is size; your shipment must fit within the dimensions of an airplane's cargo hold. The second is weight; your shipment must be light enough to be safely lifted by the plane. And the third is dangerous goods; certain items are not allowed on airplanes due to the safety risks they pose. Keep these three things in mind and you should have no problems shipping your items via air freight.
What can be shipped?
There are a few things to keep in mind when shipping internationally via air freight. First and foremost, you need to be aware of the rules and regulations set forth by the country of import/export as well as the airline. Depending on the country, certain items may be restricted or outright prohibited from being shipped. It is important to research this in advance to avoid any potential issues.
Additionally, there are typically weight and size restrictions when it comes to air freight shipments. Larger and/or heavier items may need to be shipped via a different method, such as ocean freight. Again, it is important to be aware of these restrictions in advance so that you can make proper arrangements.
Finally, you will need to make sure that your shipment is properly packed and labeled. This includes using the correct packing materials as well as clearly labeling the contents of the package. Failure to do so could result in delays or even your shipment being rejected altogether.
What can't be shipped?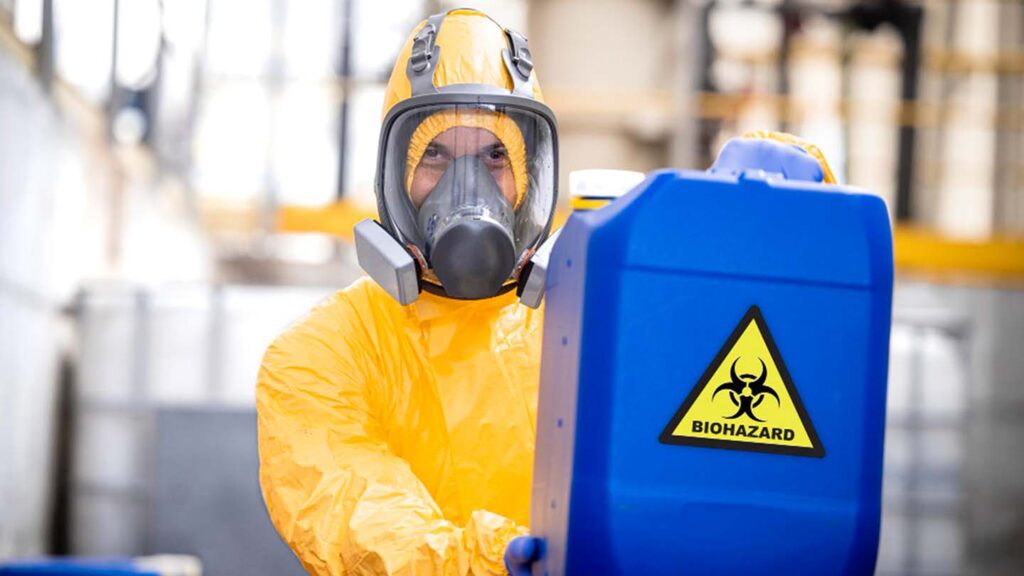 There are a few items that cannot be shipped via air freight due to safety, security, or other regulations. These items include:
–Hazardous materials: Any substance that is flammable, corrosive, explosive, or poisonous is considered hazardous and cannot be shipped by air. This includes items like cleaning chemicals, paint thinners, and car batteries.
–Compressed gases: Gases like oxygen and nitrogen are not allowed to be shipped by air because they can pose a risk to the aircraft.
–Flammable liquids: Liquids like gasoline and kerosene are not allowed to be shipped by air because they are highly flammable and pose a risk to the aircraft.
–Firearms and ammunition: Firearms and ammunition are not allowed to be shipped by air due to safety and security reasons.
How do I prepare my shipment for customs?
When you are shipping goods internationally via air freight, it is important to be aware of the customs regulations in both the country of origin and the destination country. You will need to prepare your shipment so that it can clear customs smoothly in both countries.
To do this, you will need to gather some information about the goods you are shipping, including a description of the items, their value, and the unique code for each item. You will also need to provide an invoice that lists all of the items being shipped and their values. Once you have this information ready, you can pack your shipment according to the requirements of both customs authorities.
It is important to label your shipment clearly and accurately so that Customs can quickly identify what is inside. You should also include all required documentation with your shipment so that Customs can process it quickly and without delays. Following these steps will help ensure that your international air freight shipment clears customs smoothly in both countries.
You can break down the procedures involved in air freight shipping like this:
In order to send a package, you need to book a freight forwarder and an airplane seat in advance. A reliable freight forwarder will supply you with all relevant details regarding the shipping procedure.
The need for storage space on airplanes is something that must be decided. Both the IATA Cargo Handling Manual and the Unit Load Device Dimensions can be used.
Recognize the distinctions: There are three types of weights you need to be familiar with charged weight, net weight, and gross weight.
"Net weight" refers to the total of what the shipment actually weighs.
What we mean when we talk about "gross weight" is the whole weight of the shipment, pallet, or container.
The volumetric or dimensional weight of a shipment is its chargeable weight.
Identifying information and airway bill: A draught airway bill, detailing the shipment's contents, sender, and final destination as well as the transport date and time, is created and confirmed by both the shipper and the freight forwarder. Different kinds of airway bills require different methods of preparation.
After passing inspection by customs and any other relevant regulatory organizations, air cargo is then released for shipment. Officials at customs verify the shipment's declared size, weight, and description.
After unloading, the cargo is placed in the ULD and stored in the airplane's fuselage. The Carrier will then issue an Airway Bill as evidence of the agreement to carry passengers.
Clearing import customs are similar to clearing export customs in that all relevant documentation, including the invoice, packing list, airway bill, and approvals, must be presented to customs officials for examination and verification. Import duty and tax will be assessed and collected from authorized agents on behalf of the consignee in accordance with the product's tariff code, also known as the Harmonized System Code (HS Code).
After the package clears customs, it is delivered to the recipient via truck.
If you need to ship something quickly, here are several reasons air freight is the way to go.
Choices between air freight and ocean freight are not easy to make. This can be a particularly difficult task for those who have never dealt with overseas shipping or have limited experience with either mode of transport. While both methods have benefits and drawbacks, your decision should be based on your most pressing concerns.
Because of its association with rapid transit and expedited delivery, air freight services are frequently selected by shippers when time is of the essence. Shippers who need a short TAT and don't want to keep a lot of stock on hand opt for air freight.
In addition to this, there are a few more benefits of air freight service that make it more attractive than sea freight:
Prompt Shipping: When delivery speed is important, the shipper should select air freight services. This is one of the quickest options for long-distance trips with little time.
On-time delivery: When it comes to ensuring that goods arrive promptly, no matter where they're headed, the best option is air freight logistics. Time estimates provided by the transport company or logistics provider can be trusted. Airlines rarely make last-minute adjustments to flight itineraries unless there is an emergency or a change in government plans, like during the Covid-19 pandemic.
Easy to Track&Trace: Due to the regularity of flights, air freight logistics enable you to monitor your shipments from departure to arrival. Thankfully, freight forwarders provide tracking information so you can follow the progress of your goods no matter where they may be in the world.
Security of the cargo: Cargo is less likely to be lost, stolen, or damaged with air freight since there are fewer handling points than sea and road freight. As a bonus, airports adhere to stringent safety rules and have streamlined clearance procedures, making air freight a more secure option than other freight shipping methods.
Send shipments across continents: Air freight services make it simpler and faster to ship things from any origin to any destination, thanks to the widespread availability of airports and the huge airline network.
Low warehousing and storage costs: Less on-site storage space may be required if products are shipped via air freight instead of a truck. Depending on the items, it may take up to three days to restock the warehouse. Because of this, air freight can cut down on storage and warehousing expenses at the final destination.
Final thoughts!!
Many factors, such as a shortage of available container space on shipping lines on the specified dates, delays, changes in the shipping route, and rising shipping rates, have contributed to the frustrations experienced by shippers when sending goods overseas via sea. This is why more and more businesses are turning to air freight to meet their time-sensitive transport needs.
Businesses can benefit greatly from utilizing air transport, which is why it is an integral part of global supply networks. The more airports and flights there are, the more likely it is that air freight shipping costs will decrease.
Most shippers prefer using a freight forwarder when transporting air cargo since such companies are well-equipped to maximize their clients' benefits while providing them with a range of air freight options that can be tailored to meet any particular needs. If you need your shipment delivered urgently, air freight could be the best alternative.