You will have the benefit of transporting items fast and with a minimal amount of handling when you choose air freight as your mode of shipment. However, in the event that your shipment contains products that may be seen as hazardous, you will be required to adhere to a number of rules in order to make use of this form of transportation.
Even if you are familiar with the process of delivering hazardous items by ocean freight, you should be aware that air freight has its own set of regulations that must be followed. Because of these laws, your package won't be in danger while it's in route. They safeguard not only your goods but also the aircraft and the crew who is transporting it to its final location.
We will address the four most often questions that we are asked about carrying hazardous products by air freight in order to assist you in remaining in compliance with the legislation governing hazardous materials and to ensure the timely delivery of your cargo.
Question #1: Why Dangerous Goods Regulations Are Vital?
In a relatively short amount of time, catastrophic conditions can be brought about inside an airplane by hazardous goods that have been improperly packed or positioned. For instance, a fire on board an airplane poses a significant risk to passengers. After the initial sign of a fire, an airline crew only has around 17 minutes to bring the aircraft down to the ground, according to research that has been conducted.
In point of fact, the accident of ValuJet flight 592 in May of 1996 was brought on by chemical oxygen generators that had not been packed or labeled correctly. No people were on board when the jet crashed into the Everglades in Florida. In addition, other aircraft have been made to make emergency landings due to fires of unknown cause, which were most likely caused by flammable chemicals that were not disclosed or lithium batteries that were not packed correctly.
There are three goals served by strictly adhering to laws concerning hazardous materials:
In order to safeguard airplanes and the people working on board.
In order to ensure that your package arrives at its destination without incident and on schedule.
Staying in compliance with the legislation will help your company avoid paying huge fines.
Now that you understand the why, let's talk about who is responsible for these regulations.
Question #2: Who Makes The Rules Governing Transporting Dangerous Goods via Air Freight?
Due to the fact that air freight is a global problem that affects businesses in a wide variety of sectors, the hazardous materials standards for air freight were developed jointly by a number of different organizations.
There are two key bodies that bear the primary responsibility for enforcing these regulations and safeguards:
ICAO is a specialized organization within the UN system. The International Civil Aviation Organization was founded to set standards and procedures that will promote safety, security, and efficiency in the aviation industry.
The International Air Transport Group (IATA) is a trade association that is comprised of airlines from all over the world and accounts for about 82% of all air travel worldwide. Their Dangerous Goods Regulations (DGR) are the ones that determine the requirements that airlines must adhere to in order to transport hazardous products in a secure manner.
In addition, both ICAO and IATA collaborate with the local governments that are in place at sites of origin and destination.
IATA's Dangerous Goods Laws (DGR) is like the bible when it comes to comprehending the current regulations for hazardous operations in air freight. The DGR is an integration of the technical specifications established by ICAO, the airline protocols established by IATA, and any extra standards that are necessary to provide the greatest possible degree of safety.
If you send a significant amount of hazardous products, you should probably get a copy of the DGR for your own personal reference. Since the regulations are subject to modification on an annual basis, it is imperative that you purchase the most recent edition.
Question #3: Which Goods Are Considered Dangerous?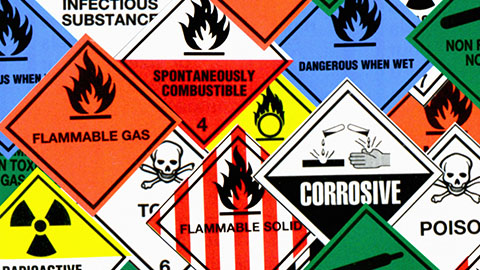 The IATA divides potentially dangerous goods into nine distinct groups. If you've ever transported hazardous materials by maritime freight, you're probably already familiar with the categories described below. All of the items that fall into these nine categories need to be handled, packaged, and labeled in a certain manner:
Explosives
Gases
Flammable liquids
Flammable solids
Oxidizing substances
Toxic and infectious substances
Radioactive materials
Corrosives
Miscellaneous dangerous goods
Quantity is an important consideration when it comes to determining the level of danger associated with your shipment. Because of its propensity to catch fire, perfume, for instance, is included in the third category. On the other hand, an entire case of perfume bottles presents a far higher danger than a single bottle does. The Hazardous Items Table provided by the PHMSA will provide you with information on the allowable quantity of hazardous materials for air cargo.
You can do your bit to guarantee that your cargo is handled properly by properly labeling and documenting your shipment. This will help ensure that your shipment is handled correctly. For instance, the interaction of hazardous items that were not declared can be blamed for the fires that broke out in multiple airplanes.
Cargo handlers can load the plane in a manner that avoids possible dangers when correct paperwork and labels are used. These risks include the following:
Keeping separate shipments that might interact with one another.
Organizing shipments of combustible materials in a way that will reduce the rate at which any possible flames spread.
Question #4: Whom To Reach for Help with Dangerous Goods Transport via Air Freight?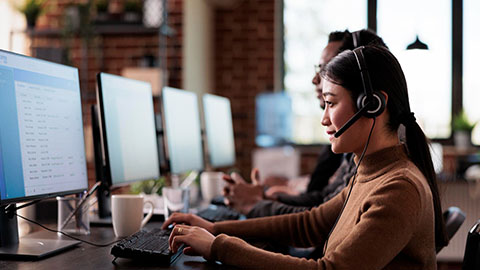 An expert freight forwarder will know how to prepare your items for air freight, including how to name them and how to pack them safely.
The required items are as follows:
The material safety data sheet (MSDS) for the item being shipped. The SDS (also MSDS or PSDS) will include all of the crucial information needed to prepare your shipment, such as:
Details on any substances being transported.
Threats to human health posed by the environment, the body, or the environment.
We need to know what preventative steps can be implemented.
Advice for keeping the chemical in a secure location and transferring it without incident.
You can still submit the following information to your freight forwarder if you don't have the SDS:
United Nations identification number – An identifying number (four digits long) for potentially dangerous substances.
A product's correct shipping name is its technical name, which describes the product's hazardous characteristics and chemical makeup.
Your forwarder can do the necessary research for your shipment with one of these two options.
If you want to handle shipping on your own, the Federal Aviation Administration (FAA) provides helpful hazardous standards. However, with the help of a freight forwarder, you may streamline this process, as they will likely have an in-house hazardous materials expert ready to assist you.
Maintaining Flight Safety for Your Cargo
Having air freight as an available delivery option allows you to respond quickly to customer and supplier requests. And because of the limited handling involved in air freight, your high-end, premium products will arrive in excellent condition. Maintaining access to this potent transportation method and all its benefits requires familiarity with the rules governing the transport of hazardous items by air freight.
In need of assistance with delivering dangerous goods? We can assist you with shipping by any means necessary, whether by ship, plane, train, or truck. Please don't hesitate to contact us. A member of our team who specializes in shipping dangerous products will contact you to go through the necessary documentation, packing, and labeling.
Get in Touch With Us Right Away to Speak with a Professional