When you are transporting goods, one of your responsibilities is to determine whether or not they are hazardous materials. Before beginning the process of carrying these particular sorts of commodities, it is highly recommended that you have a solid understanding of the norms and regulations that are relevant to your destination country.
If you are responsible for the transportation of hazardous materials, it is vital to be aware of safety regulations and understand what to do in case of an emergency. This article provides a detailed checklist and emergency guide for hazardous materials transportation, outlining best practices and covering all the necessary steps that should be taken.
Read on to learn about how you can ensure the safe transport of hazardous materials!
Before you start moving hazardous materials, here is a checklist of items you need to double-check:
1. Valid Permits
Your first order of business should be to check that you are in possession of all the necessary licenses and permissions. A driver must have a certificate proving they have completed ADR training in order to carry dangerous products and satisfy the criteria for drivers. However, if they are transporting dangerous items that are below the threshold level, then it is possible that they may not require this certificate.
2. Warning Labels
Warning labels for potentially hazardous products may vary depending on the nature of the product. In light of this, you need to make sure that everything is branded in accordance with the appropriate hazard classification.
There are many hazardous materials that exist and each one has its own set of signs and symptoms. It is important to be aware of these so that you can take the necessary precautions when transporting or handling them.
Some common hazardous materials include:
• Acids – These can cause burns, blindness, and respiratory problems if inhaled. They should be stored in airtight containers and labeled with the proper warnings.
• Ammonia – This gas can cause irritation to the eyes, nose, throat, and lungs. It should be kept in a well-ventilated area and labeled with the proper warnings.
• Chlorine – This gas can cause irritation to the eyes, nose, throat, and lungs. It should be kept in a well-ventilated area and labeled with the proper warnings.
• Gasoline – This flammable liquid can cause fires or explosions if not handled properly. It should be kept away from heat or open flames and labeled with the proper warnings.
3. Proper Packaging or Container
It is crucial that any packing or container that you choose has satisfied the country-specific standards of the nations they are traveling to and through in the process of transportation. This applies to both the countries that they are going to and the countries that they will be passing through. You also have to be able to demonstrate that you have satisfied these prerequisites in some way. An approval mark, which will be provided by a qualified inspection agency, will allow you to accomplish this goal.
4. Approved Inspection Body
You may receive a mark of approval from a number of different inspection bodies. These are often outlined in the criteria that are particular to the country. These include the "Inspection Body" for that particular nation, which is an organization that may, for instance, be acknowledged by the national Radiation and Nuclear Safety Authority as well as the periodic inspection institutes, in addition to other bodies.
5. Vehicle Check
It is not sufficient to merely inspect the products and the package they come in. In addition to that, you need to investigate the mode of transportation. Some of the regulations that are peculiar to the country deal with transportation by land, sea, air, and train.
Before you may carry hazardous materials, you have to be sure that the vehicle you will be driving is appropriate and has been authorized in the target country. Second, before you send out the car, you need to make sure that it has passed an examination to guarantee that it is in excellent operating order.
If the vehicle transports a significant quantity of hazardous materials, the inspection authorities of the country of destination may require that it obtains local approval before entering the country. Additionally, the vehicle must go through an annual inspection conducted by those authorities.
6. Security Measures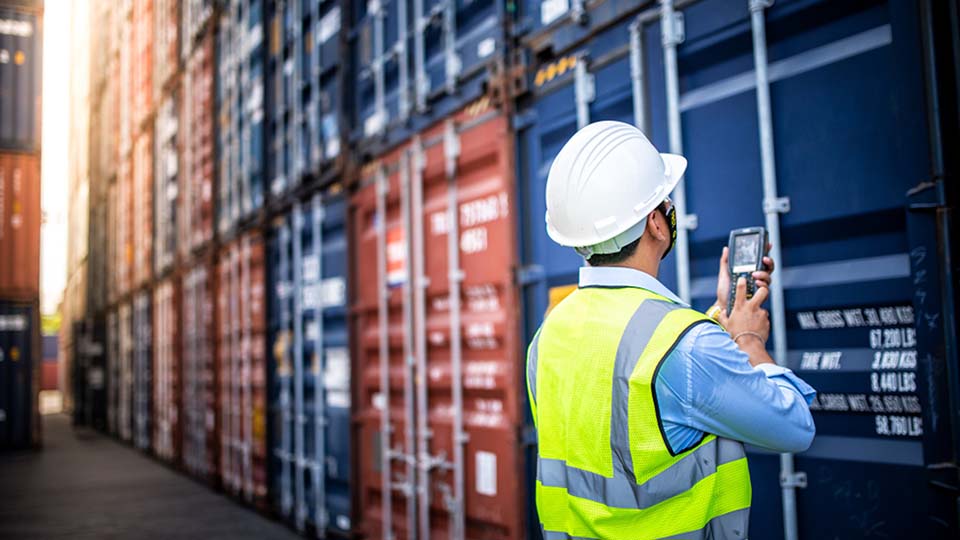 In addition to this, it is imperative that you comply with all of the necessary safety precautions. These can change based on the kind of products being transported and the amount of those items. However, it is of the utmost importance that all parties respect safety and security laws in order to avoid the theft or abuse of hazardous materials.
The following are some examples of security measures:
Leaving the things solely in the possession of a person who can be verified.
When dangerous goods are in temporary storage, preventing access to the space holding them is a priority.
Providing all employees with security training so that they are able to recognize threats and take precautions against them
7. Protocol for Accident Reporting
When an accident happens while transporting dangerous commodities, the driver or operator is required to promptly report it to the proper authority. This is extremely important since even the smallest amount of substance loss might have severe consequences.
You may ensure that you will be able to respond swiftly in the event that an incident takes place by putting in place a system for mobile reporting.
Emergency Guide :
The Emergency Guide provides detailed information on what to do in the event of a hazardous materials incident. It includes information on how to identify and respond to hazards, how to protect yourself and others, and how to evacuate if necessary.
Final Thoughts!
When it comes to transportation, putting efficiency first in terms of safety is never a good idea. In order to guarantee the delivery of hazardous materials without incident, it is essential to comply with all of the restrictions that are imposed by the country of destination.
Have any questions?
Feel free to contact our experts.